RETAIL
Come visit one of the most popular crystal shops in Canada!
We have three crystal stores within Québec: two in Montreal and one in Laval. We also offer international shipping, so you can shop for crystals worldwide!
If you're interested in products related to spirituality, well-being, reiki, meditation, incense, and essential oils, Crystal Dreams is the ideal metaphysical shop for you!
If you're looking for a holistic store, an esoteric shop, or a crystal shop in Montreal: Crystal Dreams is the most popular wellness boutique to explore. Visit our crystal shops in Québec or our online store.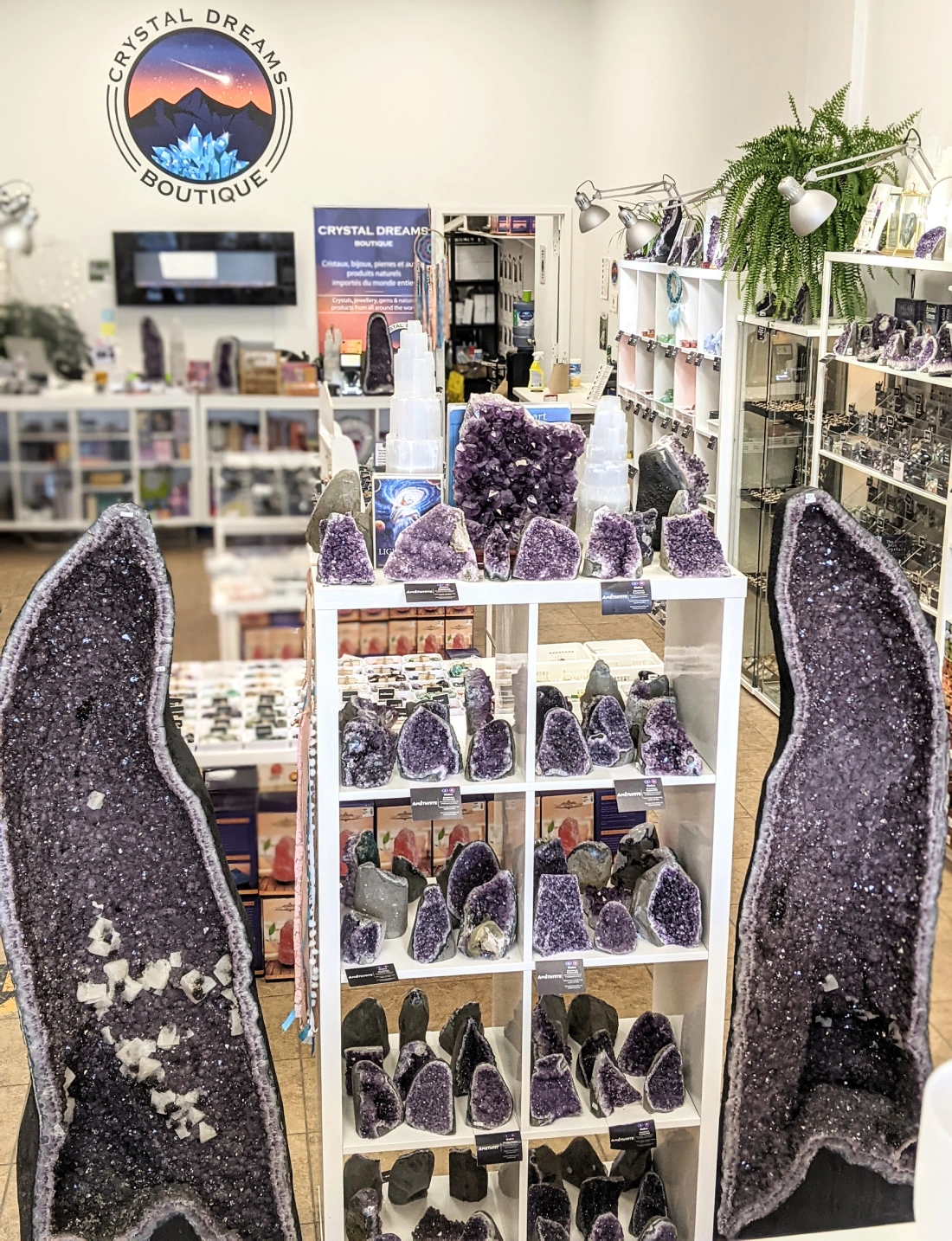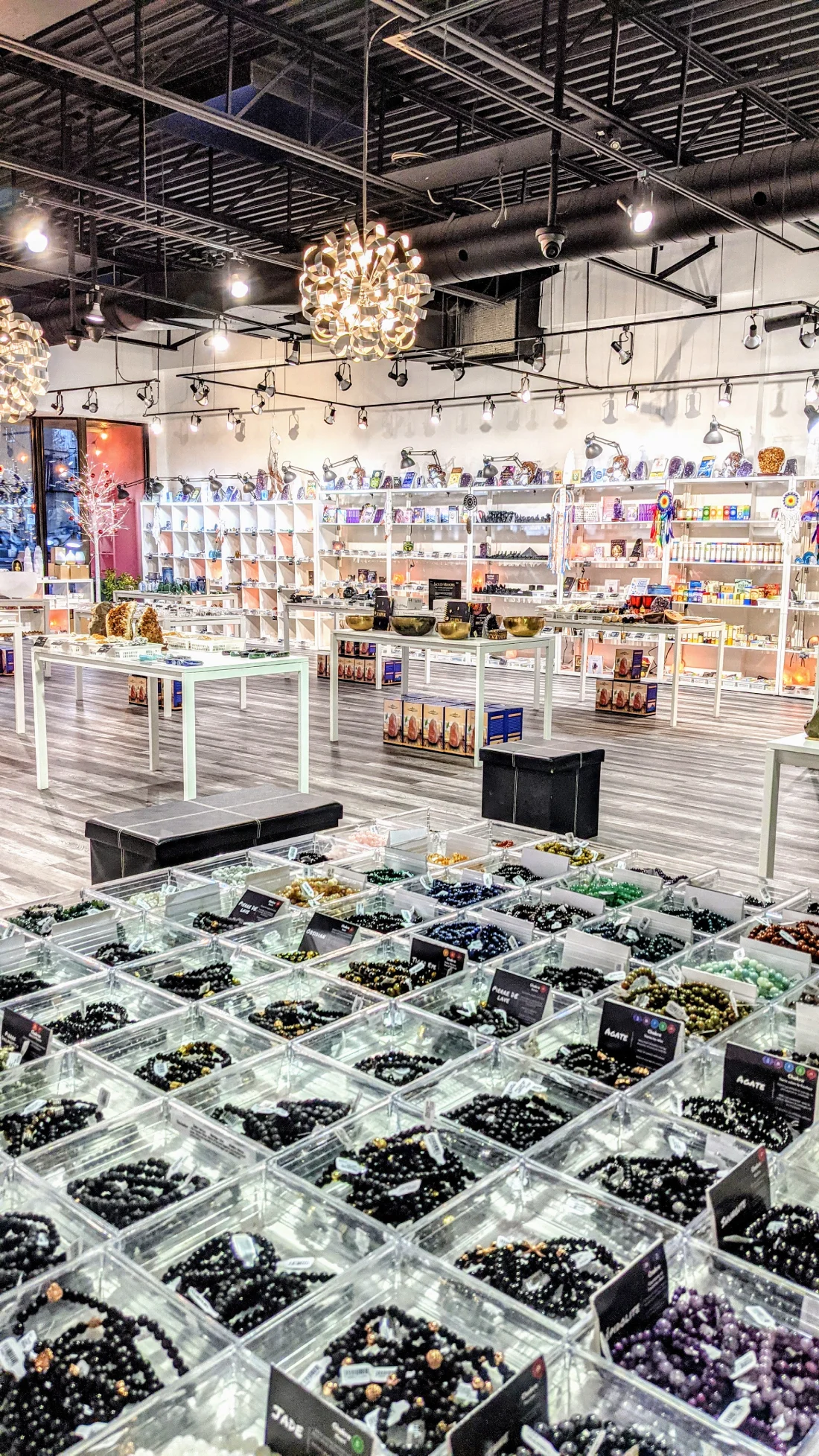 WHOLESALE
Crystal Dreams specializes in the wholesale of crystals and other natural products!
Crystals Dreams is a major international wholesaler of natural crystals, minerals and gemstones, ethically sourced from all around the world. If you're interested in buying tumbled stones, geodes, essential oils, incense, crystal jewelry, and other metaphysical products at our wholesale prices please contact us.
Crystal Dreams is located in Québec, Canada and ships worldwide. If you're located in the Montreal or Laval vicinity and you would like to come see our wholesale merchandise in person, simply send us an email to schedule a wholesale appointment at our warehouse.
ONLINE STORE
Shop from the comfort of your home. Free worldwide shipping on orders over $100!
Crystal Dreams is a crystal shop that specializes in the international trade of crystals and other spiritual products. Our Canadian crystal company ships locally and worldwide.
We offer high quality products at affordable prices such as crystals, gemstones, minerals, geodes, clusters, jewelry, tumbled stones, essential oils, incense, and much more.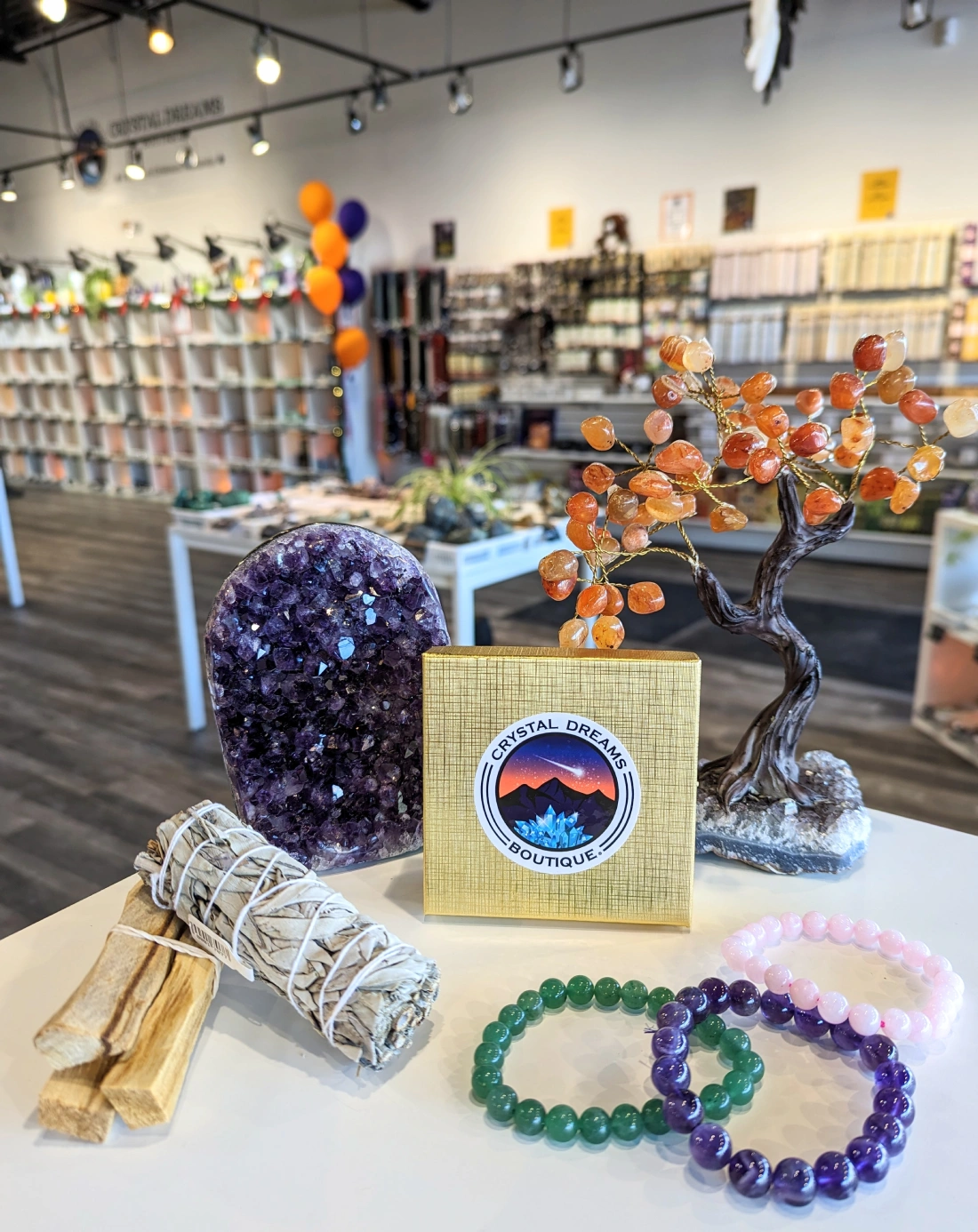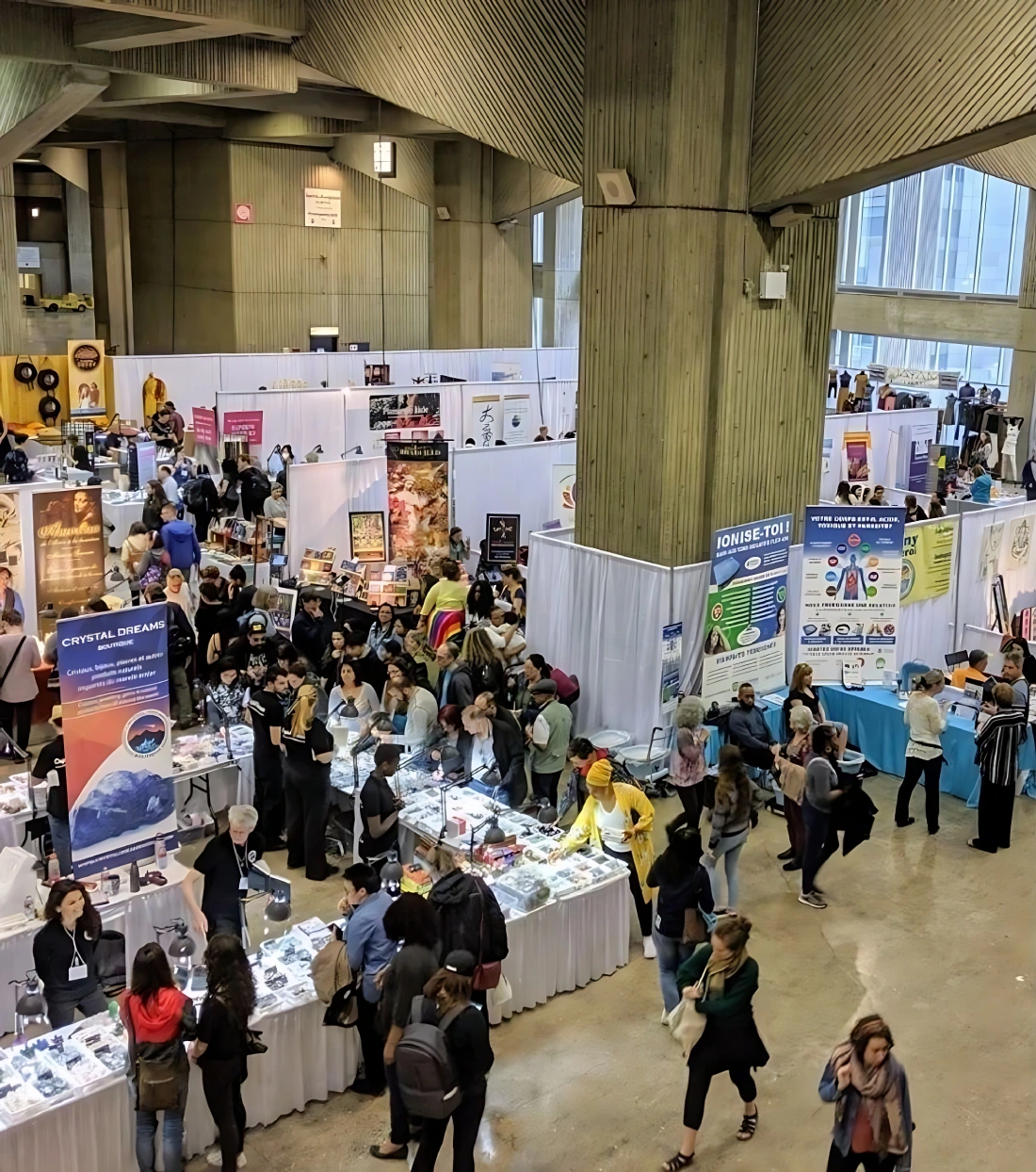 EVENTS
Crystal Dreams gives back to its local community by organizing free events!
Interested in attending pop-up events related to crystals, spirituality, the esoteric, metaphysics and much more? Crystal Dreams has hosted trade shows around Canada in Montreal, Québec City, Ottawa, and Toronto.
Crystal Dreams has organized numerous free seminars and events, such as the Metaphysical Show of Canada. These activities bring the local community together, encouraging people to connect and create new friendships. Our goal is to make spirituality accessible to everyone and to welcome anyone who is interested in learning more about wellness, crystals, art, and spiritual well-being.
HAVE ANY QUESTIONS? GET IN TOUCH