At some point in your life, have you ever felt like everything was going wrong? It is very likely that the chakras in your body were misaligned and were preventing your energy from flowing well. Our human body has 7 energy points and when one is blocked, it can cause physical, psychological and spiritual problems. However, thanks to the 7 chakra stones, these problems have a solution.
What are the 7 chakra stones exactly? What kind of effect do they have on the chakras? In this article we will go more in depth on the subject, so that you can achieve the energetic balance you need!
What is a Chakra?
Chakras are the centers of energy in our body. In Sanskrit, this word means "wheel", and it is a center from which energy flows and connects to the various physiological systems of the body. There are seven main chakras that are located in different places in the body and each is associated with a particular purpose, such as controlling emotions or connecting us with our environment.
Therefore, when a chakra is out of balance, it brings on signs or symptoms such as increased sluggishness, emotional problems, inability to sleep, among many others, that end up affecting the person physically and mentally.
The Power of Stones and Their Chakras
For a long time, stones have proven to have certain healing properties, which has given way for them to be used frequently in the world of alternative medicine. One of the best known treatments is lithotherapy, which ensures that the stones of the chakras are in tune with the energy points represented within the human body to provide good functioning and balance at the physical, mental and spiritual level.
What Are The 7 Chakra Stones to Unblock The Chakras?
If you want to unblock the chakras of your body, you must first know that there is no "right" stone to use specifically on an energy point. That is, there is a wide chakra stones list that you can choose from, but they need to be researched to know very well their properties and virtues.
Here are the 7 chakra stones that can help you to unblock them without problems:
Root Chakra Stone
The root chakra is associated with the color red and is located at the base of the spine. It is considered the point of balance of above and below, so an imbalance of this chakra causes aspects of insecurity and imbalance in life.
However, the ideal chakra stone to wear is Red Jasper. It is considered a warrior crystal because it stimulates energy and stamina, plus it provides vitality and energy to help you get through the day.
Sacral Chakra Stone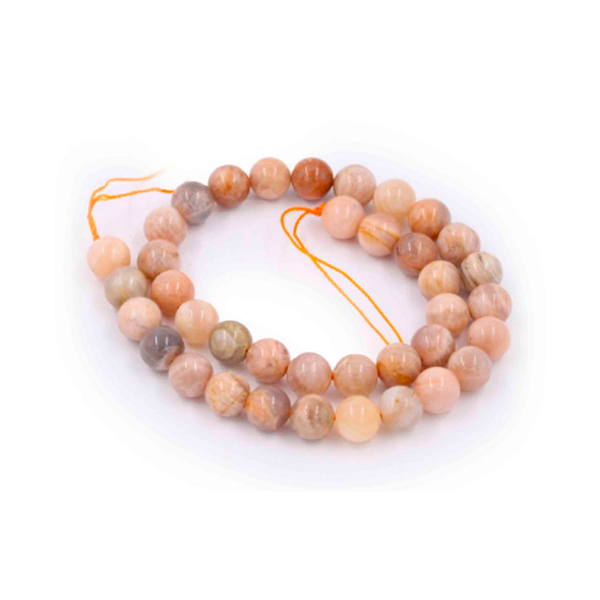 Because the sacral chakra is located in the lower abdomen, it is associated with emotions, passion and creativity. The representative color is orange. If this chakra is blocked, you will feel that you lose control very quickly and your emotions will be explosive.
Among the 7 chakra stones, one you can use for the sacral chakra is Sunstone. This beautiful stone acts like sunlight in your life, revitalizing your body, mind and soul, making it ideal for unblocking this chakra.
Solar Plexus Chakra Stone
Known as the third chakra, its corresponding color is usually yellow and it is located above the navel. It is connected to self-esteem and confidence. Therefore, its blockage implies feeling moments of indignation, insecurity or helplessness.
Among the stones for the chakras, one corresponding to the solar plexus is Golden Calcite. It is a stone that symbolizes personal growth. It promotes strength, determination and gives you the courage to stand up for what you believe in. It also fights procrastination and laziness, while improving your motivation and perseverance.
Heart Chakra Stone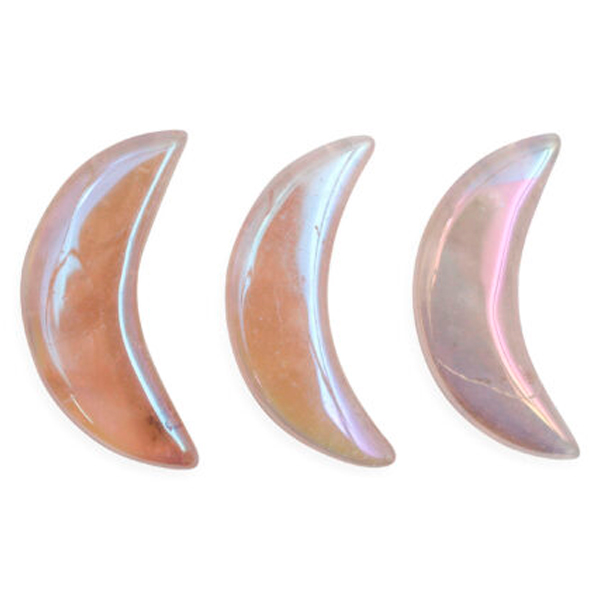 Located entirely in the physical heart, we find the heart chakra, which is associated with the colours pink and green, and represents the understanding and process of love for ourselves and others. When there is a blockage, this manifests with the rejection of these feelings and being more reserved. One of the chakra stones that can help you is Rose Quartz, which encourages forgiveness, compassion, companionship, and, of course, love.
Throat Chakra Stone
The throat chakra is associated with the color blue and its energy is embodied in how we communicate and express ourselves. Therefore, when there is an imbalance in the chakra, we will have difficulty finding the right words to say. As a solution, you can use Turquoise, which will help you to stimulate patience, confidence, courage, understanding, compassion and peace of mind.
Third Eye Chakra Stone
The third eye chakra is located between the eyes and its associated color is dark blue. This is the chakra of vision, intuition and where we open ourselves to the divine world. When it suffers a blockage, we will have difficulty seeing the big picture, a lack of clarity, and an imbalance in consciousness. One of the 7 chakra stones that we can assign is Lazuli Lazuli, which helps to expand your consciousness, balance spiritual, emotional, and psychological well-being, and helps you overcome depression, fear, and anxiety.
Crown Chakra Stone
Finally, we have the crown chakra which is located at the top of our head. This represents the energetic connection with the universe, spirit and the divine. Very few people manage to completely unblock this chakra, as it requires a lot of determination. The chakra stone that can help you is amethyst, which encourages spiritual development and intuition while enhancing psychic abilities.
Now that you know what the chakras are and the stones you can use for each, you can unblock each one and keep your energy field balanced. Of course, there are many more stones you can use, so if you want to learn more about crystals and their properties, visit our collection at Crystal Dreams World.