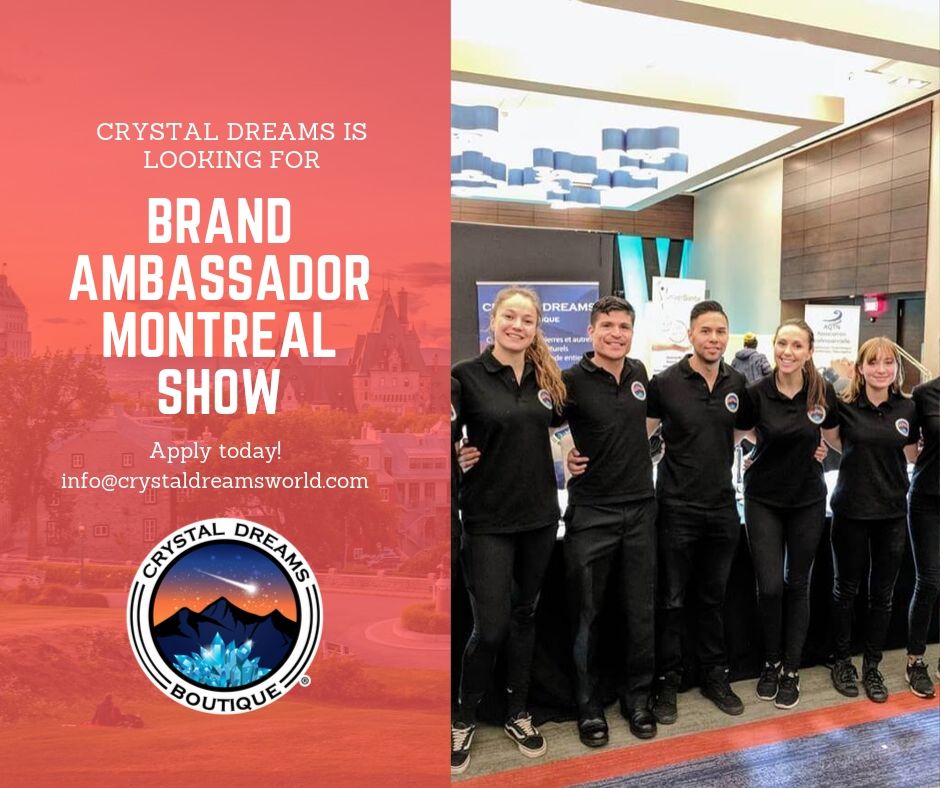 Hello Ambassadors of Montreal!
Crystal Dreams is currently looking for Brand Ambassadors for its upcoming Montreal Metaphysical and Spiritual Show in November.
Here are the details:
Dates: Saturday 16th November and Sunday 17th November
Hours: (Subject to change)
– Saturday, 16 November: 07:00 to 20:00
– Sunday, November 17: 9:30 to 21:30
Location: 1001 Jean Paul Riopelle Pl, Montreal, QC H2Z 1H5
Salary: $ 16 / h
Role: Various tasks including customer service, informing and educating customers about our products, packaging products sold, assembling and dismantling the booth.
To apply on this post, please send your resume and photo to the following email address:
info@crystaldreamsworld.com
Please send us your personal email address and not the email address indeed. Include your phone #
Before accepting this job offer, please note that Crystal Dreams does not provide accommodation or transportation for this event. If you do not live in Montreal, you will need to provide the necessary means to get on your own to the location indicated.
Job Type: Part-Time, Temporary, Contract, Casual, Freelance / Freelancer
Salary: $ 16.00 / hour